Gavin Keyte, Head of Credit at Recognise Bank, has been appointed to the Board of the Social Investment Business.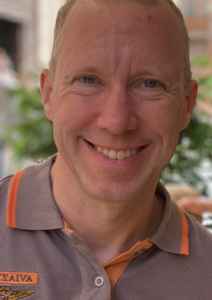 SIB supports charities and social enterprises to build stronger and fairer communities. It does this by offering funding and flexible, adaptive support to the organisations that make up the social economy, providing them with the tools they need to make a positive difference to the communities they work within.
Making the announcement, the SIB said: We are pleased to announce the appointment of Gavin Keyte as a new member of both the SIB Foundation Board and SIB Ltd Board. He will also be taking up the role of Chair of the Social Investment Business Investment Committee.
Gavin is in the fourth decade of his banking career. He has worked in several banks in roles supporting customers, designing policies and making lending decisions. His current role as Head of Credit for Recognise Bank combines his understanding of what makes businesses successful with the desire to develop the bank's lending.
Social mobility and community cohesion are important to Gavin, and he has volunteered in education and youth development roles in the past and is currently a governor at a local school.
Gavin is looking forward to contributing his skills and experience to support the SIB team as it embarks on a new three-year strategy.
Whilst offering Gavin a warm welcome, we'd also like to thank his predecessor, Richard Pelly, for his many years of outstanding service as the SIB Investment Committee Chair.